Environment´s information
The nature in all its splendour conforms the environment of Vinuesa, called "The Court of the Pine Forests", in whose term is the Black Lagoon, where from the walker can go to the peak Urbión and to the birth of the Douro. All the region of Pine is full of wonderful landscapes, streams, wonderful panoramic views and, in autumn, good mushrooms. The reservoir of Cuerda del Pozo has its most famous touristic point in the leisure area of Playa Pita (Pita Beach). Close villages of traditional architecture: Montenegro de Cameros, Salduero and Molinos, and in these last ones there is still the traditional architecture in many big houses. The Iberian Path GR-86 is the most important itinerary for the walkers, followed by the Douro Path.
Vinuesa
It is denominated the Court of the Pine forest; Vinuesa is one of the most tourist villages of Soria, as well as for its serrano-pine architecture as for its traditional festivals of "La Pinochada", as well as for its beautiful pine landscapes where there are many mushrooms. Pine Mountain with many ideal places for walking and the enjoyment of the nature, especially in two places of its term: The Black Lagoon and the Port of Saint Inés with its Snow Spot. It belongs to the Nature Network 2000 and also belongs to the Regional Reserve of Hunting "Urbión". Three big touristic itineraries cross it: Historic route of Almanzor, poetic-Machado Route of Alvargonzález and a track of the Iberian Path of Soria GR-86. Big houses and palaces, three hermitages and its parish build its urban heritahe, as well as the medieval destroyed bridge next to the Duero in the head of the Swamp of the Cuerda del Pozo.
Tours
Black Lagoon, Peaks of Urbión, Canyon of River Lobos, Swamp Cuerda del Pozo
Activities
Hiking, skiing, Snow, Collecting Mushrooms, Hunting, Fishing.
WHERE TO GO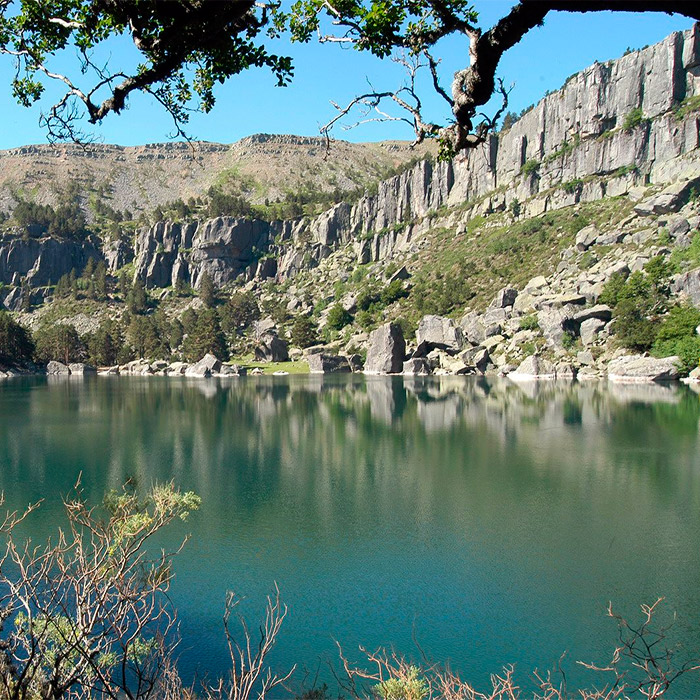 Laguna Negra
El paraje forma parte del Parque Natural Sierra la Laguna Negra y Circos Glaciares del Urbióln, cantado por Antonio Machado. Foco de leyendas y en un entorno idílico de hayas, pinos albares y roquedos...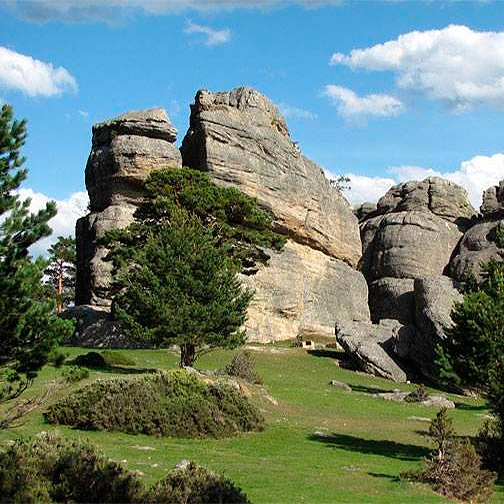 Castroviejo
Entre Duruelo de la Sierra y los Picos de Urbión donde nace el Duero se encuentra el paraje rocoso de Castroviejo, la Ciudad Encantada soriana que recuerda a la de Cuenca. Las vistas pinariegas desde ...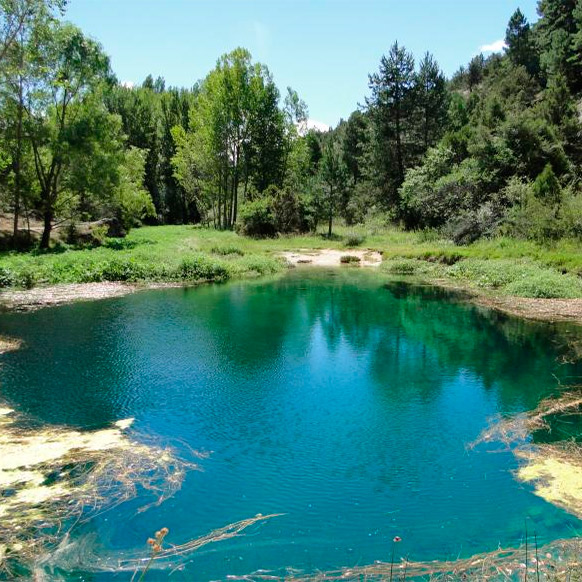 Monumento Natural La Fuentona
Al final de la Hoz del Abión se encuentra su nacedero de La Fuentona vigilado por los buitres y otras rapaces, rodeado de sabinas y algún pino y encina. Es Monumento Natural y no se puede bañar en ell...
UPCOMING EVENTS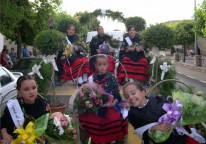 Santa María Magdalena
En San Leonardo de Yagüe, del 22 al 25 de julio
El 25 de julio, día de Santiago, es costumbre finalizar las fiestas con la tradicional caldereta, un guiso que tiene como base la carne de vacuno y que se reparte colectivamente entre los vecinos y nu...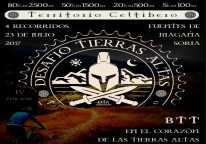 IV Desafío Tierras Altas
En Fuentes de Magaña, 23 de julio
Maratón BTT por los espectaculares parajes de las Tierras Altas de Soria, transitando por el GR86: sendero ibérico Soriano, PR: Ruta de las Fuentes, La Fortaleza Medieval de Magaña, Despoblados, Castr...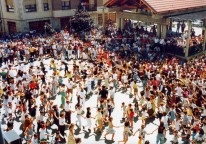 San Lorenzo
En Covaleda, del 9 al 13 de agosto
Son las fiestas mayores que son en honor a San Lorenzo y tienen lugar del día 9 al 13 de agosto. El baile de la Jota de Covaleda es muy concurrido, así como la gran caldereta en el pinar.